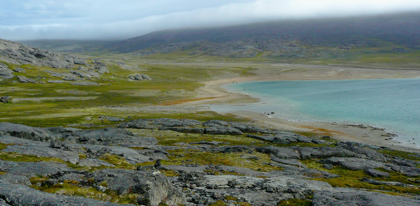 Arqvilliit Indigenous Protected and Conserved Area
The Arqvilliit Indigenous Protected and Conserved Area (IPCA) Establishment Project is a Nunavik Inuit-led conservation project to protect Arqvilliit.
Arqvilliit is the Nunavik Inuit name for the Ottawa Islands, a chain of 24 islands in northeastern Hudson Bay, Nunavik. It means "the place where you see bowhead whales" in Inuktitut. Arqvilliit has been occupied by Nunavik Inuit since time immemorial.
Arqvilliit is a very important place for polar bears. Harvesting polar bears remains a significant part of Nunavik Inuit culture, and the bears are a valuable source of nutritious food and warm hides. We have a great respect for polar bears and have maintained sustainable levels of harvesting for the centuries we have lived in the region.
The creation of the Arqvilliit IPCA will protect polar bear habitat and the broader ecosystem through ongoing monitoring and management. Within the IPCA, Nunavik Inuit will be monitors and guardians of the islands, which will increase local management capacity and add jobs to the local economy.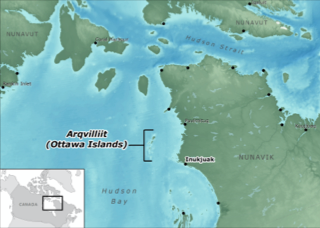 Vision
An intact, undisturbed ecosystem encompassing Arqvilliit that protects polar bears from any type of development or large-scale impacts in Hudson Bay and ensures the polar bear population will thrive into the future.

Once protected, the islands will act as a safe haven for polar bears and many other animals.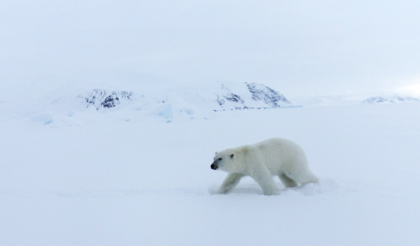 Why protect Arqvilliit
Arqvilliit has always been known to our people as a place where polar bears mate, den, and feed, and as a nesting place for eider ducks.
Polar bears are a key part of the ecosystem on which we rely. Polar bears are not only important for Inuit, but they are also predators that help keep the ecosystem as a whole in balance. We want to continue to see our polar bear population thrive and flourish, and we have the knowledge to manage, monitor and safely harvest the bears.
Eider ducks also have a long-standing cultural significance for Inuit in Nunavik and are a source of meat, eggs and down feathers. The islands are breeding and feeding habitat for eiders, and their eggs are an important part of the polar bear diet.
Future development within the Hudson Bay region could have a direct impact on polar bear populations that use Arqvilliit for their habitat and home ranges. Climate change is also having impacts on habitat throughout Nunavik, and monitoring and managing these impacts will be critical.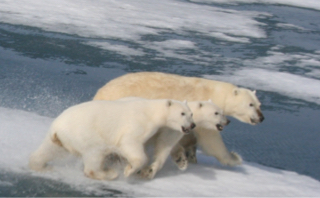 "In my lifetime, I have seen how human impacts have affected one species and how that creates a cascade of effects throughout the ecosystem. Protecting Arqvilliit will ensure a healthy polar bear population and a thriving ecosystem for all organisms that call it home."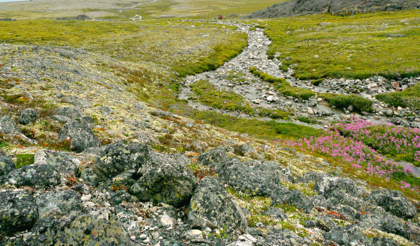 An initiative for and led by Nunavik Inuit
The Nunavik Inuit Land Claim Agreement (NILCA) asserts our Aboriginal rights, title, interests and jurisdiction in and to the Nunavik Inuit Settlement Area and asserts that the Nunavik Marine Region (NMR) is a fundamental and integral component of Nunavik. Under the NILCA, we have the right to harvest and manage wildlife within the NMR, including Arqvilliit.
Protecting Arqvilliit is an important step towards reconciliation with Nunavik Inuit by recognizing and respecting our way of life and the animals on which we rely for our health, our culture and our livelihood, and also by respecting our Traditional Knowledge and traditional laws and practices. Steps towards reconciliation would also be achieved by allowing us to conduct our own stewardship of our own lands on which the animals and Nunavik Inuit rely.
The Arqvilliit Steering Committee is composed of Inuit leaders and members of the Northern Village of Inukjuak, of the Anguvigak Local Nunavimmi Umajulirijiit Katutjiqatigiinninga (LNUK) and of the public. The Steering Committee's mandate is to:
Work and collaborate with Nunavik boards and organizations as well as with the federal government to establish the protected area;
Work with Nunavik communities and partners to gather the best available traditional, local and scientific knowledge about culturally, ecologically and economically important activities, uses and areas in Arqvilliit; and
Use Traditional Knowledge to inform research, areas of interest, and the provisions for the IPCA that reflect Nunavik Inuit priorities and needs.
In addition, the Arqvilliit Steering Committee is working with all stakeholders, including territorial and federal governments, to promote and advance the vision, goals and needs of Nunavik Inuit in relation to the Arqvilliit IPCA establishment.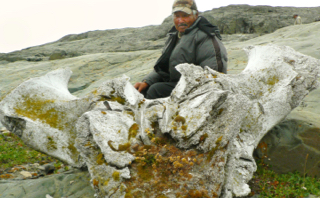 "Our government is proud to support the community of Inukjuak. [...] The protection of Arqvilliit is an important step toward reconciliation with Nunavik Inuit and will also help Canada reach its goal to conserve a quarter of lands and a quarter of oceans in Canada by 2025."